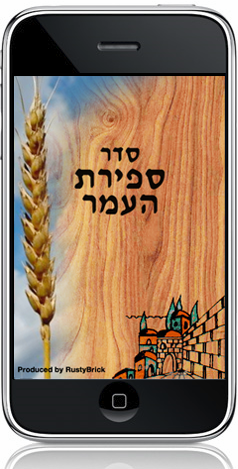 Welcome to the days between Pesach and Shavuot, when the weather turns warmer, and we literally cannot wait until the end of the year (I don't know about you, but my kids are counting down the days until the end of school and the start of summer).
In the Jewish year, we also participate in our own "countdown" known as the Counting of the Omer. Between the two holidays (one celebrating our freedom and the other celebrating our receipt of the Law), we mark each day that passes, ceremonially also marking down the time that passed between Egypt and Sinai for our people.
In my family, we also have a tradition of counting our blessings, taking the time to note the things in our lives for which we are grateful. We sometime conduct our gratitude ritual at the dining room table, or sometimes in the middle of a busy afternoon. We take turns, each counting off and naming something that we appreciate in our lives, sometimes naming people, sometimes events, and sometimes even naming TV shows or movies we have watched recently. We are sometimes playful, serious, or just plain silly, depending on our mood at the time. But no matter what, every time we do this - we stop and acknowledge all the things we have for which we can be grateful - we are always reminded how lucky we truly are.
May you be reminded, in our own people's time of counting, what truly matters in your own life, and may you have the time to count the numerous blessings in your own life. Happy Omer!!